Energy management systems
☑ Lower electricity bills for staying within consumption limits
☑ Electricity sensors and counters in your laptop
☑ Quick response to power cuts
☑ Energy consumption per each appliance revealed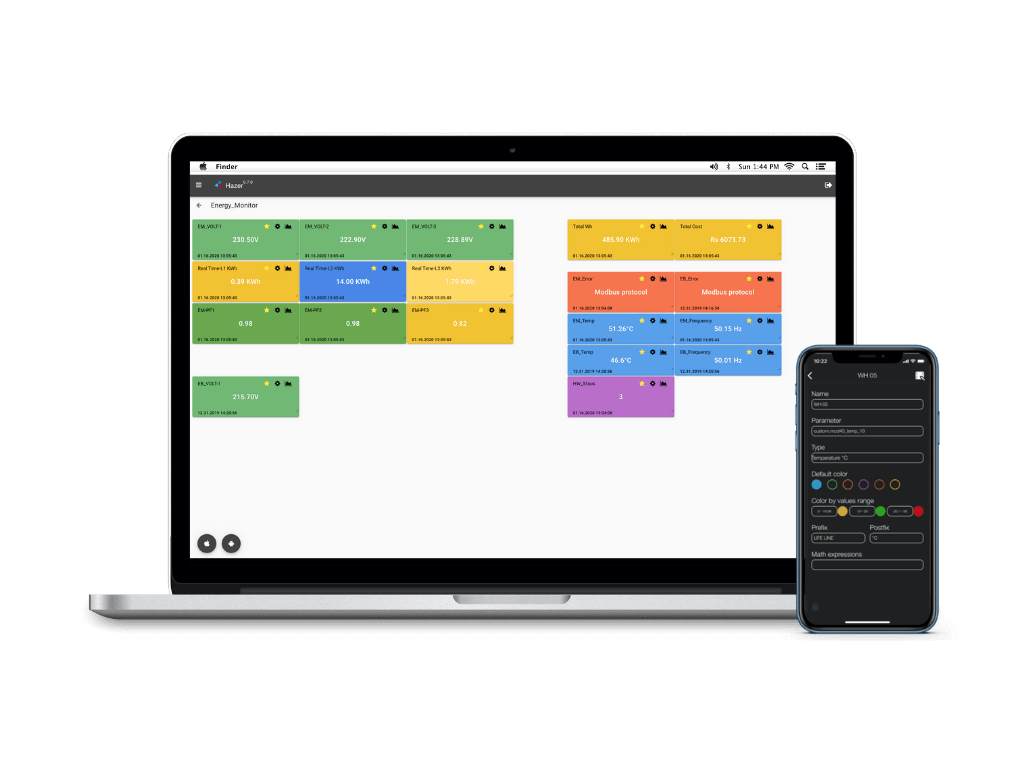 HAZER IoT Platform
to monitor electricity sensors and counters
The platform shows energy consumption in all your facilities.
- Any number of energy sensors on a single dashboard
- Web and mobile apps to retain control from any place
- Hundreds of energy counters updated online
- Electricity sensors grouped by each facility or appliance

HAZER provides big data to optimize energy consumption, cut electricity costs, and fight blackouts.

24/7 Electricity Control center in hazer
WEb version
for the office
- Widgets for each sensor change colors in case of emergency or excess energy consumption.
- Dashboard to group sensors for each building and facility where energy sensors are installed.
- Map to see where you face power failures, excess electricity usage, or other deviations.
- Reports on energy consumption shown in charts, graphs, and tables.
mobile app
for service crews
- Corporate or private electricity control centre on the 5-inch screen.
- Energy consumption data synchronises to your smartphone in real time.
- Urgent reaction to critical events made possible from any place.
- Scheduled on-screen and scheduled reports for mobile users.
Hardware set
Installed in your facilities
We equip your facilities, machinery, and appliances with the selected energy monitoring devices.


- Robust electricity counters for homes and offices or industry-grade sensors for harsh environments.
- Power monitoring gateways to centralize electricity sensor management.
- Connectivity adjusted to big data volumes within your enterprise.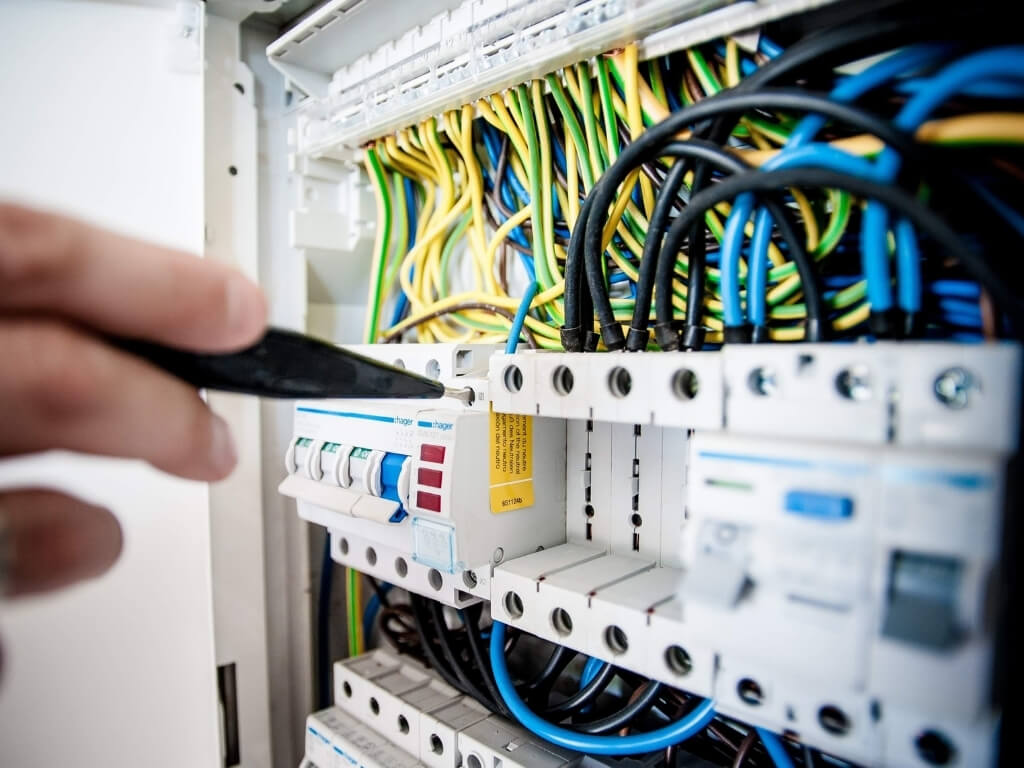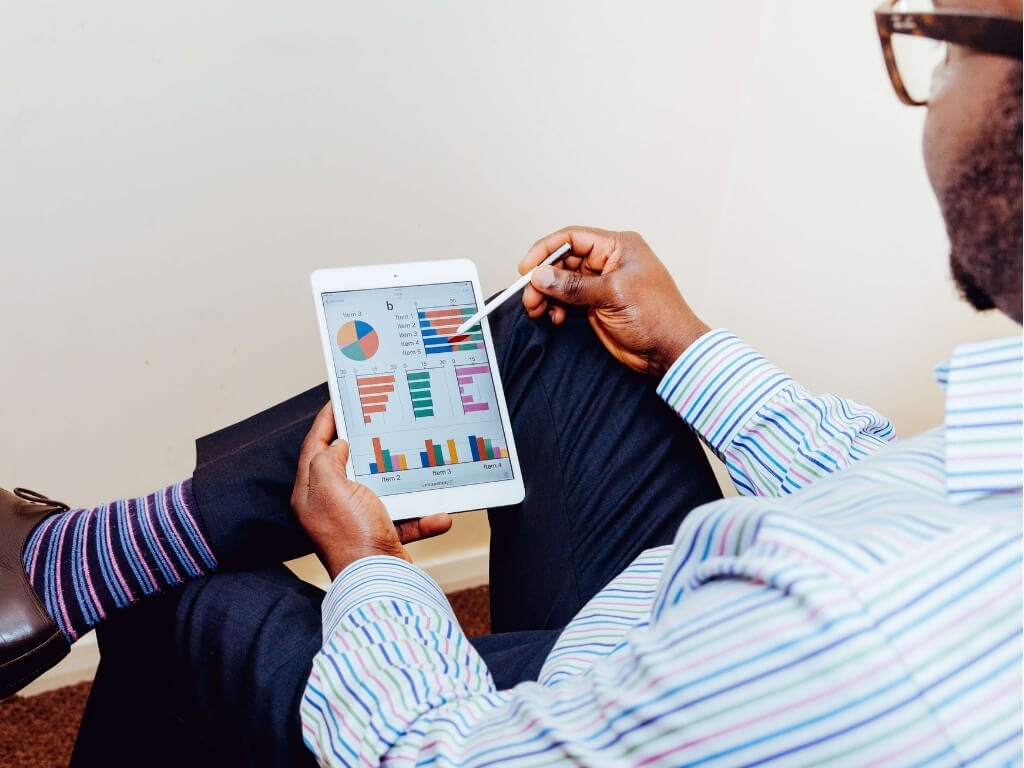 Implementation and support
After-service assistance
We make the solution work and train your employees to use it efficiently.
- System launch, configuration, and steadfast support
- Online webinars and training sessions on every feature
- After-implementation analysis and recommendations for improvement
- Technical assistance on-site for any issues with hardware
How energy monitoring solutions
transform your business?
Savings
Control the consumption of the most expensive resource and achieve up to 20% savings.

Centralized control
All sensors across the enterprise send energy consumption data to a single screen.
Optimization
See the most energy-consuming appliances and know where you can achieve the most savings.

Power cuts
React to electricity breakdown at once to keep production and office activities uninterrupted.

Cost management
Watch your electricity bills updated in real time and avoid excessive energy consumption.

How do we make it happen?
Analyze
We interact with stakeholders to understand how and where energy monitoring benefits your business most.

Connect
We carefully select electricity sensors, counters, and gateways to connect your facilities, machinery, and appliances.

Support
We train your employees to use the new tools and help you resolve every issue, both technical or commercial.

ROI
We study energy consumption analytics and come up with advice on how to return your investments faster.

---
Take your electricity management under control for 20%+ savings across all your facilities.