☑ Private cars protected from thefts and unauthorized use
☑ Teen drivers travel their first miles safely
☑ The elderly and children are always in sight
☑ Smartphones, if stolen or lost, quickly searchable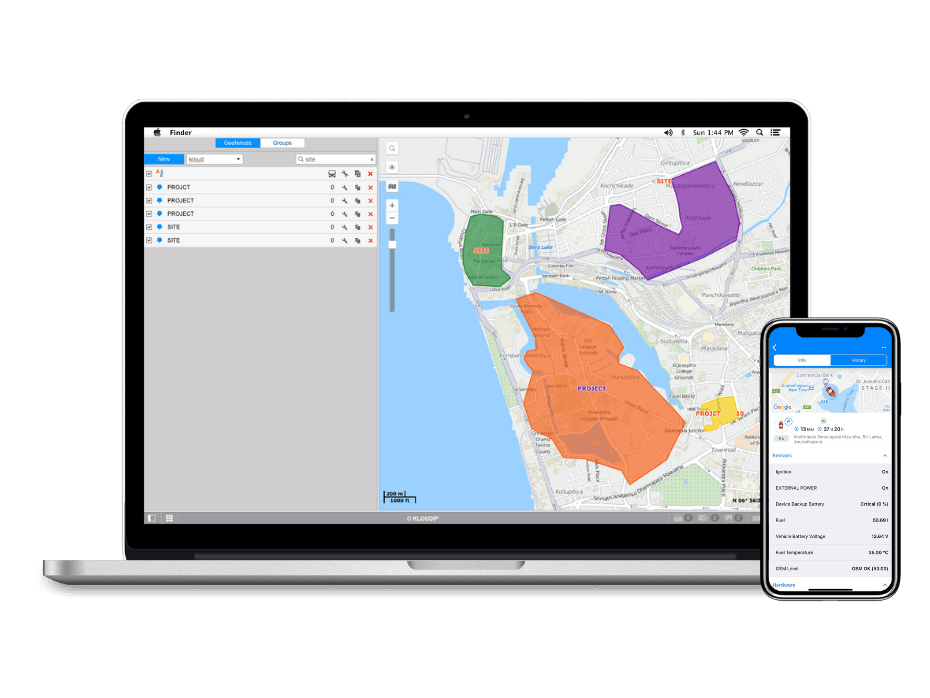 FIOS for personal tracking

- Location detection. Check where your car and family are at any time. If a child skips classes, an elderly wandered, or a son borrowed the car without your knowledge, you will know it.

- Area-based monitoring. If there are places that your car or family should not leave or enter, specify those in the monitoring system to control it.

- Notifications. Know if your car leaves the garage, parking, or district behind your back; and react if a family member pressed the SOS button.

---
Enhance personal tracking with value-added options
Video
solutions
- Dash cameras. Use MDVRs to record driving and events on the road to provide evidence in disputable situations.

- Advanced driver assistance systems. Add ADAS that anticipate traffic accidents seconds before they happen and help drivers prevent them.
- Event-based monitoring. Activate video monitoring only when something happens to pay less for mobile data.
Personal safety
and security
- Engine immobilizer. If somebody steals your car, it takes one click to stop him.
- SOS-buttons. If an elderly person feels bad or wanders, your family is unsafe or appears in an emergency situation; you will react at once and assist them.
- LBS. Detect location through cell towers if the GPS is unavailable to ensure personal tracking in remote areas.
Try ally for your private car
FiOS Lite for basic tracking. Plug-and-play tracker. All set up to connect your car to GPS in 5 minutes.
---
The solution for driver behavior monitoring
- Your teen-child has just got a driving license? See how safe he drives, identify the areas of improvement early, and ensure safe driving.
- Detect safety threats based on
speedings, accelerations, reckless driving, harsh braking, turning, and cornering to prevent accidents.
- Control speedings
based on actual road speed limits or custom parameters that you set specifically for your relatives.
---
for personal tracking
The mobile application turns a smartphone into a tracker.

- Installed on mobile devices of your family members to track their precise locations and chat with them without closing the app.
- Minimizes battery and mobile data usage with advanced power-saving technologies.

- Enables one-click location sharing to quickly find those who you care about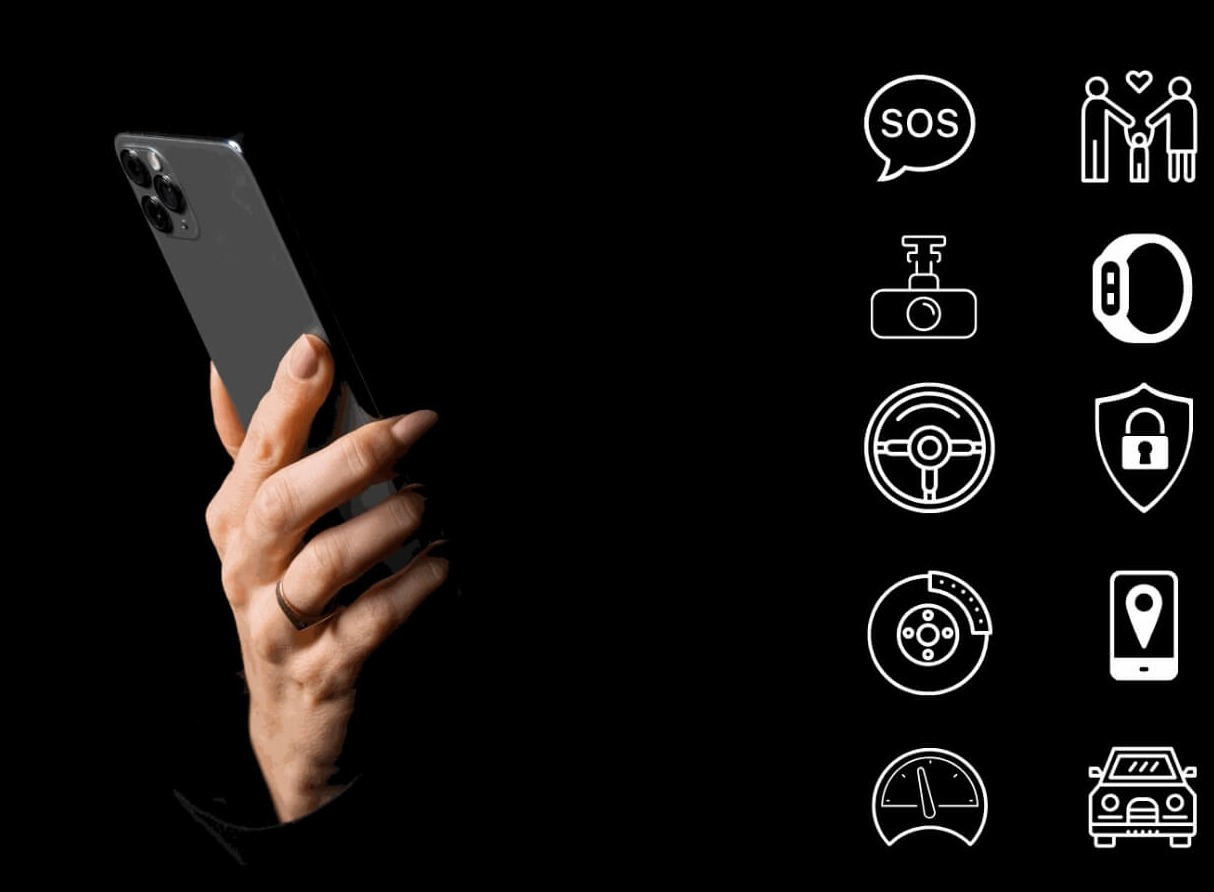 ---
GPS Devices
- Personal trackers with SOS buttons for precise location detection, quick emergency reporting, and response.
- Mobile vehicle trackers connected through cigarette lighters – pre-configured, plugged in a second, and easily shared across multiple cars in the family.
- Advanced trackers to support driving style monitoring.
- MDVRs and advanced driver assistance systems to prevent accidents and provide proof of innocence to the police.
---
Implementation and support
We make GPS monitoring work for you in minutes.
- System launch, configuration, and hardware installation on us.
- Video materials and presentations to master GPS tracking from scratch.

- Technical support and consulting on how to use the GPS tracking system in your specific case.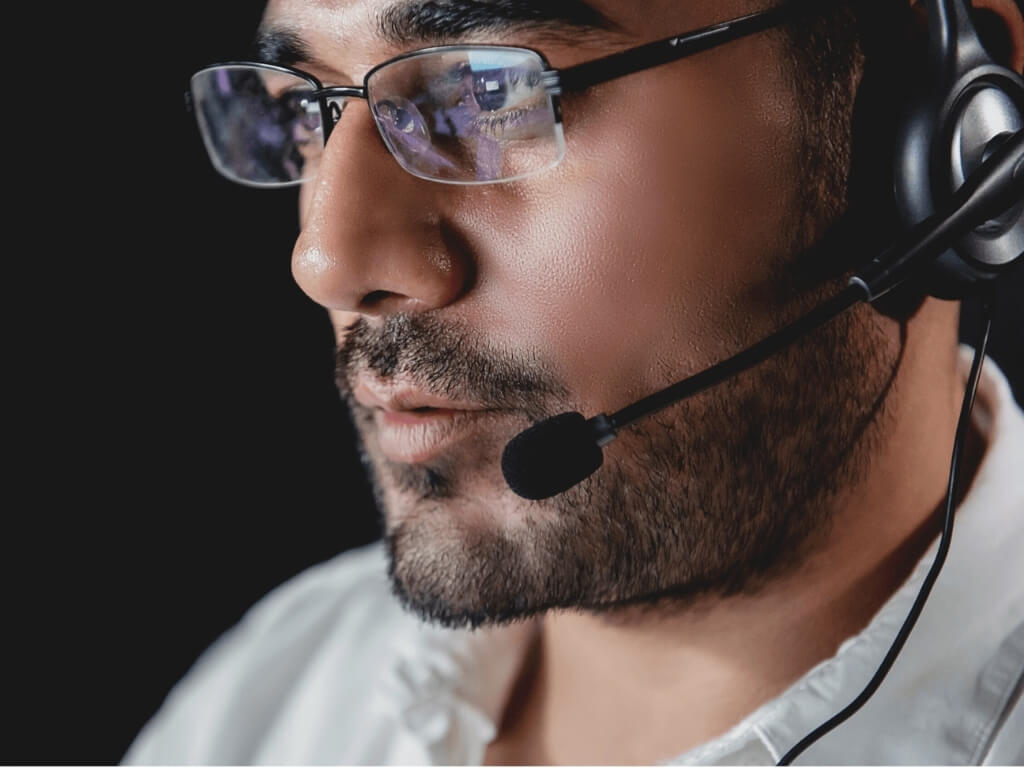 How personal tracking solutions
change your life?
Safety
When family members and a favorite car are protected by GPS.

calmness
When you know that someone you love is coming back home.
ConfidencE
When it only takes a second to get assistance in emergency situations.

saving
When you drive without traffic tickets and accidents.

simplicity
When you enjoy being with your dearest, the rest is on us.
How do we make it happen?
Analyze
We thoroughly study your requirements to create the most comprehensive and cost-saving solution.

Connect
We carefully select GPS devices and software to offer you the best personal tracking experience.

Support
We explain how to use the GPS tracking system simply and help you resolve any issue.