HAZER Platform - Enterprise
---
HAZER platform equipped with a web interface and a mobile interface that is synchronized instantly is a disruptive solution that is going to change the way people keep a track of 1000's of sensors. One solution that can keep a track of multiple sensors from mobile freezer tucks to manufacturing plant production progress to power usage at branch offices.

There is nothing else like it. Try Hazer today!
---
30-day money-back guarantee
Free Shipping in Sri Lanka.
Buy now.


electricity monitoring
Cut electricity costs in homes, offices, factories, and industrial facilities.



Refrigerated Transport
Control cargo condition via temperature and humidity sensors.



Visitor management
Remotely take body temperature, identify faces, and check mask-wearing.



All about HAZER
See the powerful IoT platform explained in simple words including system features, use-cases, and benefits. 



HAZER in action
Watch HAZER IoT platform implemented by companies in transport and logistics, healthcare, FMCG, and other areas.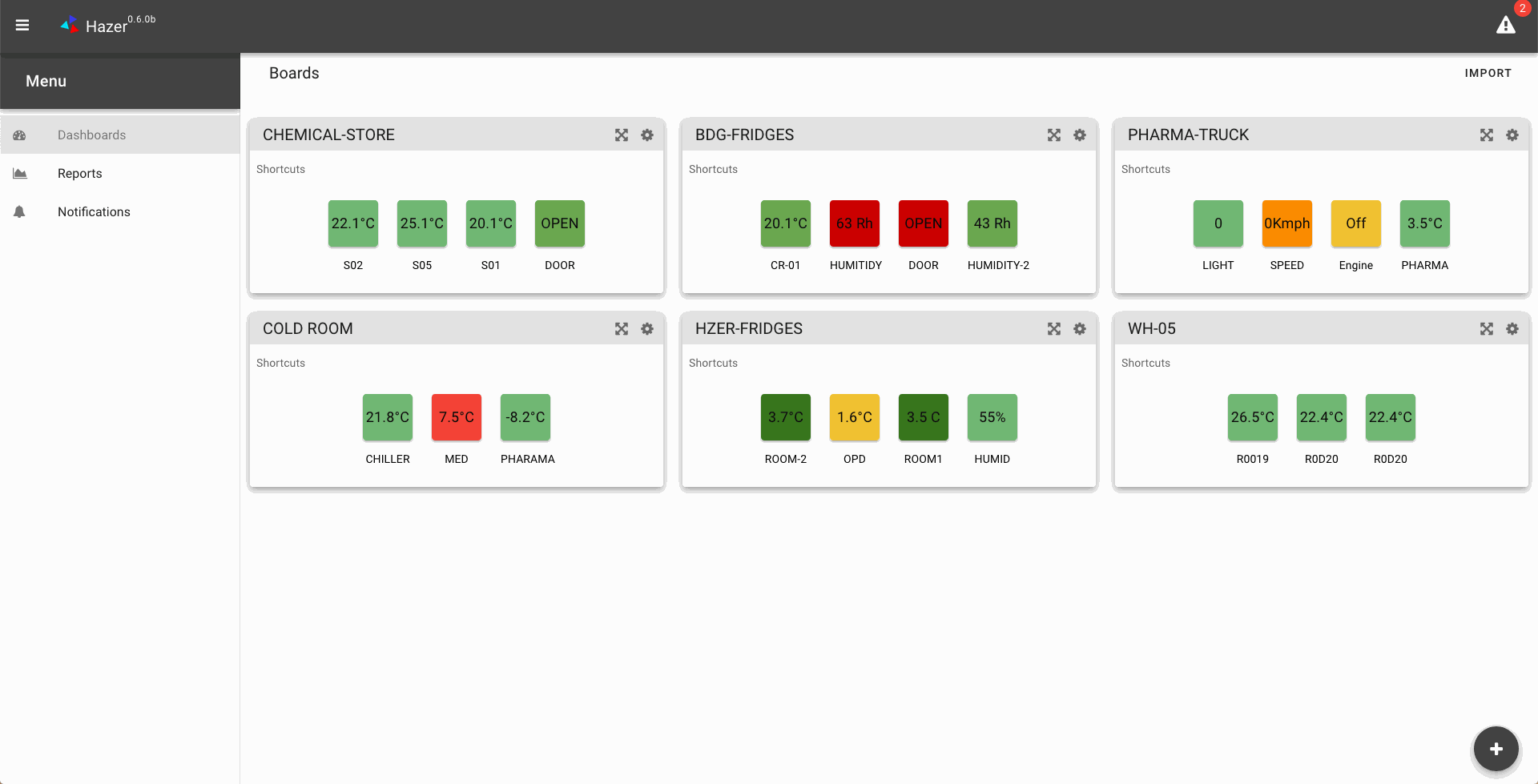 HAZER web
Monitoring Multiple Telematics Sensors? Want to keep an eye on critical environments on the go?
Hazer allows you to monitor a wide variety of sensors simultaneously - Temperature, Humidity, Door Sensors, Fuel Level, Light Sensors, CO2, Water, Parking Sensor, or literary any sensor you can imagine! 

That's not all - You can locate the IOT devices on the map when equipped with GPS / GLONASS. Web interface is synchronized instantly with mobile and vice-versa enabling you to operate from anywhere.

HAZER mobile
Meticulously designed to be ultra user-friendly when monitoring sensors on your palm. You will not experience a difference if you are on the web or mobile. 
Whatever you or your authorized team members update on HAZER is instantly synchronized across the platform allowing you to make quick and accurate decision making.