 Test 2
---
Maintained by KLOUDIP when covered by an active subscription.
Can be easily connected to any vehicle with cigaret lighter socket. Once connected you can monitor vehicle precisely and program many to features obtain alerts on you mobile as required. History is stored up to 90 days.
Two USB ports are provided to charge your phones or any other USB device.

"No installation required – Connected to cigaret lighter socket". Due to not fixing permanently you can share a single device with multiple vehicles as required.
---
30-day money-back guarantee
Free Shipping in U.S.
Buy now, get in 2 days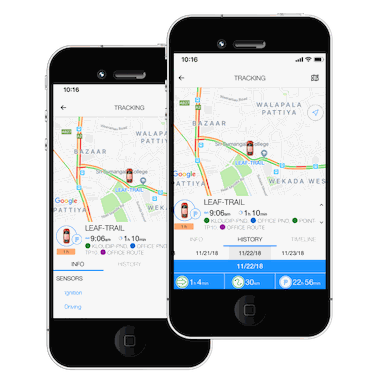 See Your Vehicle on Your Mobile
See your vehicle real time or history back to 90 days.
Setup alerts to know when your vehicle reach its destination or 
deviate from route.
Many features to precisely meet your specific requirements.