4 steps to cost-efficient fleets, staff, and facilities
Analyze
We gather all your requirements and advice on how GPS and fleet management technologies can benefit your business.

Connect
We carefully select GPS equipment and software to interconnect your vehicles, employees, and buildings.
Support
We train your employees to use the new solutions and help you resolve every issue, both technical or commercial.
ROI
We watch how your business works and come up with advice on how to return your investments faster.
with a trusted GPS tracking company in Sri Lanka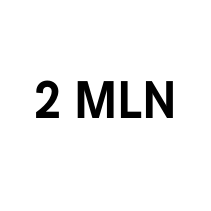 dollars
The biggest annual savings brought by our solutions.
vehicles
Tracked with KLOUDSKY software.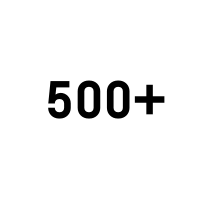 companies
Entrust their transport to KLOUDIP. years
Implemeting fleet management in Sri Lanka.
meet Your Fleet Management and GPS Tracking System
FiOS 10 web system
Track transport and employees on your laptop or PC
The software offers online tracking, fleet analytics, fuel monitoring, driver management, alerts, and notifications from the start. Then you can choose from dozens of additional apps for special tasks and industries.
FiOS VEHICLE tracking appLICATION
WATCH YOUR TRANSPORT from any place in Sri Lanka and beyond
The mobile app to control moving and stationary assets from outside the office. Track vehicle location and movements, study fleet analytics, monitor fuel consumption, and manage transport by commands on your smartphone.

Check out the software beyond GPS tracking
---
discover kloudsky and kloud repository
Learn more about the biggest telematics app market in Sri Lanka and find the right solution for your business with KLOUDIP's CEO.
Find more apps to manage vehicles, staff, and buildings
Explore the KLOUD Repository – search, view all, or request custom development.
fleet management appS
Make use of additional software for delivery, public transport, driving style control, IoT, and energy management.

bEST PRICES
Add or remove value-added apps, choose from multiple trackers and sensors to shape the price.

big data
See fleet performance online and analyze historical data for 400 days — all that for future decision-making.

free GPS TRACKERS
If you migrate from another system, we offer new GPS equipment for free, making migration cost nothing.
assistance and support
We resolve issues online within 8 hours, on-site – 48 hours, new installations – 14 days, and offer free training sessions.
software development
If you need a custom solution, app, or service, we'll develop it for you.

500+ companies powered by KLOUDIP
"The biggest benefit of the KloudIP system to our Abans teams has been the visibility into actual routes, driver behaviour, fuel, and vehicle utilisation.

Above all, supported by KLOUDIP, we hold in-house fleet management forums to identify operational issues and improvement areas."

- Jerastin Dubash, Digital Lead at Abans Group of Companies

---
"We've been working with KLOUDIP for the past 5 years. We've come a long way in establishing a telematics platform, built confidence, discipline, and transparency in Brandix Transport.

We bring 2 million dollars annually into our company's bottom line and reduce the expenditures by 30%. And this is mainly due to the introduction of the KLOUDIP platform."



Chandna Liyanage, Transport Group Manager at Brandix

---
---
"The main benefit is that we use the vehicle very efficiently. We monitor idling time, inform our customers where their goods are, and report the time when the products are coming to showrooms.

This year we will install telematics in another 100 delivery vehicles and use technology to the full."



Saman Serasinghe, Singer